People before profit
We provide this annual report to highlight our performance results from the previous year. While we believe these results are important to enable our efforts, our focus is on helping people more than the increasing numbers. Our true measure of success is in the positive impact we have on our members, staff, and the community. Our mission of putting people before profit is a big part of what makes us different and better.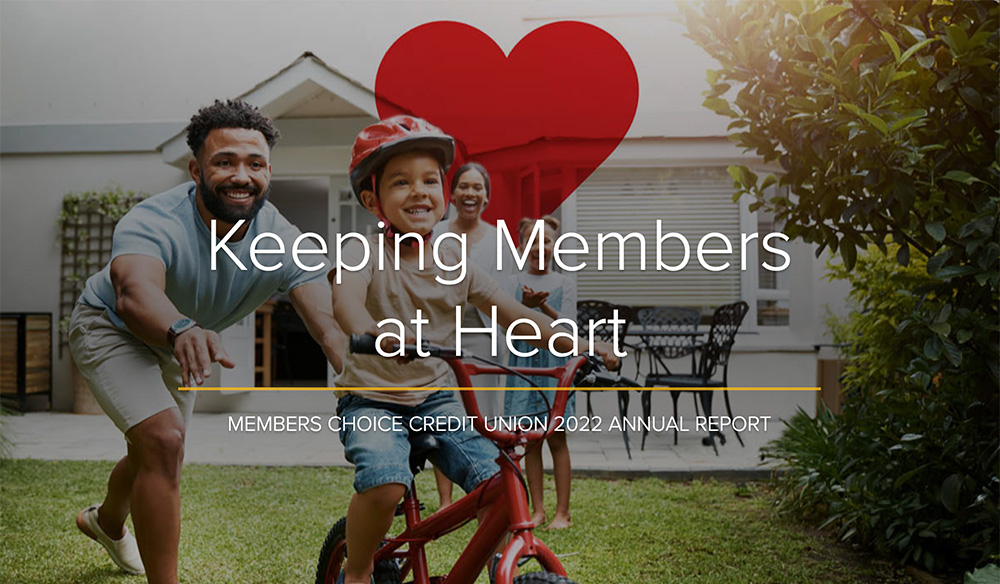 ---
Upon request, a member is also entitled to review or receive a copy of the most recent version of the following credit union documents:
Balance Sheet and Income Statement

Summary of Annual Audit

Written Board Policy Regarding Membership Access to Credit Union Documents

IRS Form 990
You may request one of these reports by sending an email to
mccu@mccu.com
, Attn: Compliance Dept., or by phone at 281.398.9900 or 800.753.2428.
You can also view our previous 2021 Annual Report.