We're people helping people, and that includes giving back to our community
Our Members Choice Community Room provides an inviting and spacious environment for meetings, presentations, workshops, and various other events. With the capacity to comfortably accommodate a total of 25-85 attendees, it is the perfect space for your next community event.
Check the Community Room Calendar to see if it is available on your desired dates.
Submit your request for the Community Room to our MCCU Cares team for review.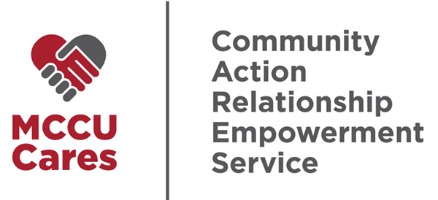 ---
Room Options
Rooms are located at the Members Choice Credit Union building at 18211 Katy Freeway, Houston TX 77094. Full Community Room Agreement (PDF) is available for review prior to booking.
Members Choice Community Room
Seating Capacity: Comfortably seats up to 25-85 people, depending on room layout.
Features: High-speed Wi-Fi, projector and screen for visuals, handheld wireless microphone, and sound playing capability.
Yellow Conference Room
Seating Capacity: 4 people
Features: Round table and chairs for meeting space
Room Features
Seating Capacity: Each half of the community room comfortably seats up to 25 in classroom style and can be opened and combined to seat a total of 85 people, providing the flexibility for various seating configurations such as small group, classroom, or seminar styles.
Parking: Complimentary on-site parking is available to all attendees.
Accessibility: Fully wheelchair accessible, ensuring that all attendees can join your event comfortably and safely.
Technology: Equipped with high-speed Wi-Fi and projector allowing for effective visual presentations.
Sound: The Community rooms have the capability to play sound or music for presentations or ambience.
Booking Process
To book the Members Choice Community Room for your event, please check the community room calendar and  fill out the form available online or contact our Marketing Team at Marketing@mccu.com for questions. When inquiring about a booking, please provide the following details:
Name of Group/Organization
Desired event date
Event start and end time
Clean up end time
Purpose of use
Projected attendance
Photos
See the below images for a glimpse of the Members Choice Community Room.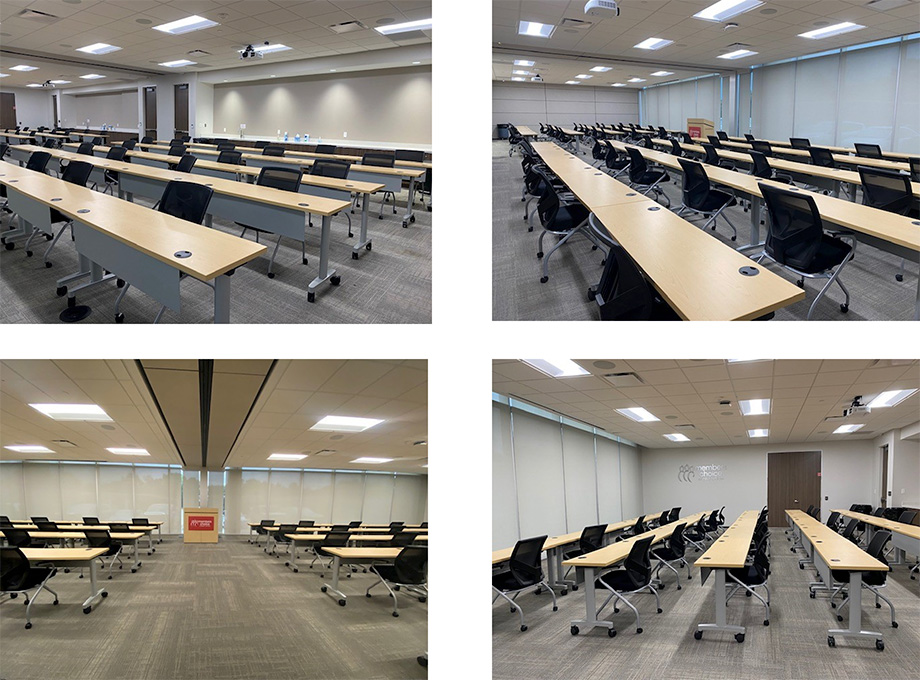 Please note that the above features and amenities are subject to availability and may require advance notice for setup. We recommend reaching out to our team as soon as possible to secure your desired date and time. Technical support is not provided onsite either before or during the event, so if you would like to schedule a meeting for your team to test A/V setups in advance, please reach out to book a meeting.
We look forward to welcoming you to our Members Choice Community Room!
Want to see other ways Members Choice is supporting our community?
Check out our community calendar for a list of upcoming events we are supporting.